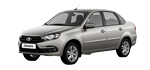 Granta sedan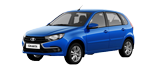 Granta hatchback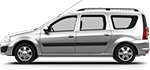 Largus sw 7 seats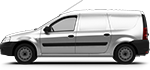 Largus wagon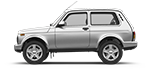 Niva Legend 3 door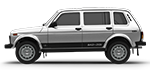 Niva Legend 5 door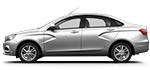 Vesta sedan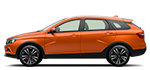 Vesta sw cross
OPEN MODELS
Review Largus wagon
EXCEPTIONALLY PRACTICAL
This vehicle will easily meet all your needs.

LADA Largus perfectly combines comfort, practicality and big loading space.

The vehicle looks very friendly with its steel-cut lines of body panels, impressive wheel arches, original rear lights, signature radiator grill. A solid and confident Largus clearly states: "You can count on me!"
SAFE
Largus is equipped with the latest generation ABS in order to achieve high-grade security.

The bearing frame construction is aimed to minimize passengers' injuries in case of a collision.

All seats have three-point seat belts and head-rests, it also features front and side airbags.
Driver and passenger airbags;
Front belts with force limiters;
The frontal subframe functions as an additional side bar, which absorbs and re-distributes the energy of the frontal impact;
ABS with Emergency Brake Assist;
Driver's seat-belt warning;
A solid bearing frame;
Honeycombed inserts in the front doors panels.
RELIABILITY
AND QUALITY

All exterior panels in LADA Largus are made of two-sided galvanized steel.

Largus was built on B0 Platform, which showed good results all over the world.

Largus was entirely built under a license from RENAULT-NISSAN Alliance.

The basic construction initially created for Eastern Europe was adapted for Russia: the suspension and brakes were reinforced, the thickness of antigravel protection and the area of its distribution on the underbody were increased, wheel arches received anti-chip pads.

LADA Largus has original calibration of engine controls, which entirely adapts the vehicle to the Russian gas.

LADA Largus has a 3-year guarantee, or 100 thousand kilometers driven.